Search by Keyword

Product Categories

Black Navitity Set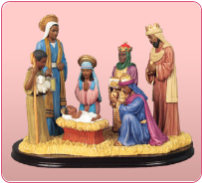 Black / African American Jesus, Mary, and Joseph nativity set.
CLASSIC RENAISSANCE CRUCIFIX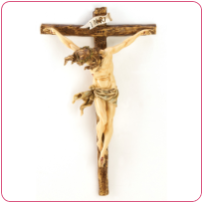 The traditional figure of Jesus on the cross is faithfully recreated, with loving attention paid to every detail. A stunning rendition of the Savior's love and courageous sacrifice! Loop on top for hanging. Weight 2.5 lbs. Polyresin. May Require A dditional Freight Charge. 12" x 4 1/4" x 20" high.
GLOWING JESUS ON THE CROSS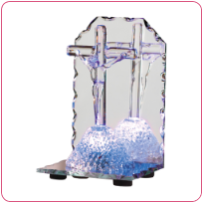 A spun glass masterpiece depicting Jesus at the moment of His ultimate sacrifice glows with a brilliant inner light. Mirror backing. LED light base. 3" x 2 3/4"x 5" high.

Shopping Basket
Note:
All prices in US Dollars

Specials
A Surty Essential Bath Salt
Surty Essential's Frankincense and Myrrh bath salt is made with a combination of mixed salts and frankincense and myrrh essential oils fragrance.