Search by Keyword

Product Categories
Sitting Monk Treasure Box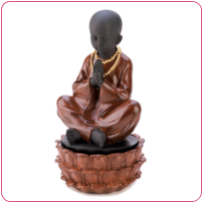 No one will guess that beneath this stunning statue, a stash of treasures lies safely hidden away. This combination decoration handsomely stores your favorite memorabilia! Weight 2 lbs. Polyresin. 4 3/4"; diameter x 9"; high.
SPA-IN-A-BASKET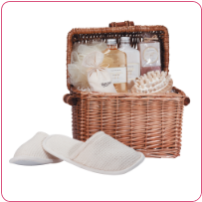 Spoil yourself! Cute wicker chest contains bath items in a relaxing "Honey Vanilla" scent, comfy slippers and a massage tool. 11 7/8" x 7 5/8" x 11 3/8" high. Set
SPANISH STYLE WALL CROSS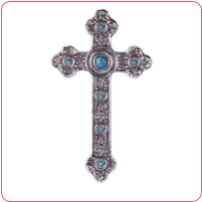 The look of silver and turquoise are brought together to impressive effect in this handsomely carved wall cross. Polyresin. 7 1/2" x 5/8" x 13" high.
Spun Glass Rosebud Vase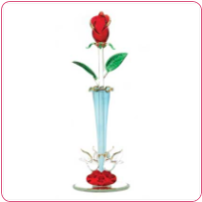 Your feelings never fade, so why should the bloom that you present to your beloved? Spun-glass rose delicately tipped with gold is an everlasting reminder of the beauty of romance.Weight 0.3 lb. Glass with mirror base. 2 3/8 " diameter x 9 " high.
Tiffany Angel in blue 12"H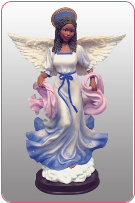 Tiffany Angel in blue 12"H
Two In Love Cherub Figurine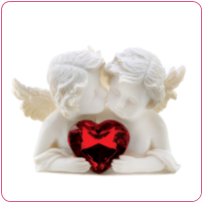 What better image of innocent love than an angel's shy first kiss? A fitting tribute to sweet romance, beautifully sculpted in pure white faux stone with a red crystal heart adding a dash of dazzle. Weight 0.1 lb. 2™frac34; " x 1™frac12; " x 2 " high. Polyresin.
Unexpected Miracles Candle (qty 95)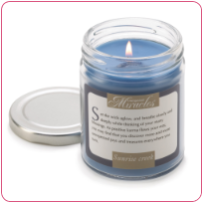 A cheering blend of spring flowers brings to mind life's little miracles, and sets the scene for karmic discovery! This candle inspires happy reflection and opens your heart to every blessing that is sure to come your way. Heavenly mist fragrance. 7 oz. jar. Burns up to 50 hours. Made in USA. Weight 0.8 lb. Soy blend wax with lidded glass jar. 2 3/4 " diameter x 3 1/2 " high.
VANILLA MILK GIFT SET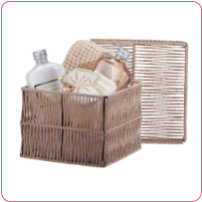 Lightly scented "Pure Pleasures Vanilla Milk" bath set comes in an artfully rustic cord box. Gel, lotion, salts and more. 6 1/4" square x 8" high. Set
Wedding Chapel Birdhouse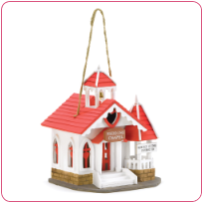 What better " love nest " for a lucky pair of lovebirds? With its sweetly sentimental styling and romantic red-and-white theme, this charming chapel will delight the romantic in each of us. Wood with burlap hanging rope. 8 1/2 " x 8 " x 10 " high.

Shopping Basket
Note:
All prices in US Dollars

Specials
A Surty Essential Bath Salt
Surty Essential's Frankincense and Myrrh bath salt is made with a combination of mixed salts and frankincense and myrrh essential oils fragrance.